Memorial Day Parade and Ceremony now on Sunday 13 June.
11:00 am -
13 June
.
Assemble
for the Memorial Day Parade. Starting point for the parade is Latham Park at the between Walton Pl, Prospect St and Bedford St. If you are being dropped off approach from the north, heading south on Prospect St and drop off the corner of Walton Pl. The VFW Trailer will be available for those who cannot walk. Then have your ride proceed to parking near Veterans Memorial Park for pick up. Hopefully you are able to start for the ceremony at the park that follows the parade. Parking is available for free at the Stamford Town Center (mall and easiest access to the park). Also you can park for free at the city parking garages at Bell St and Bedford/Broad St.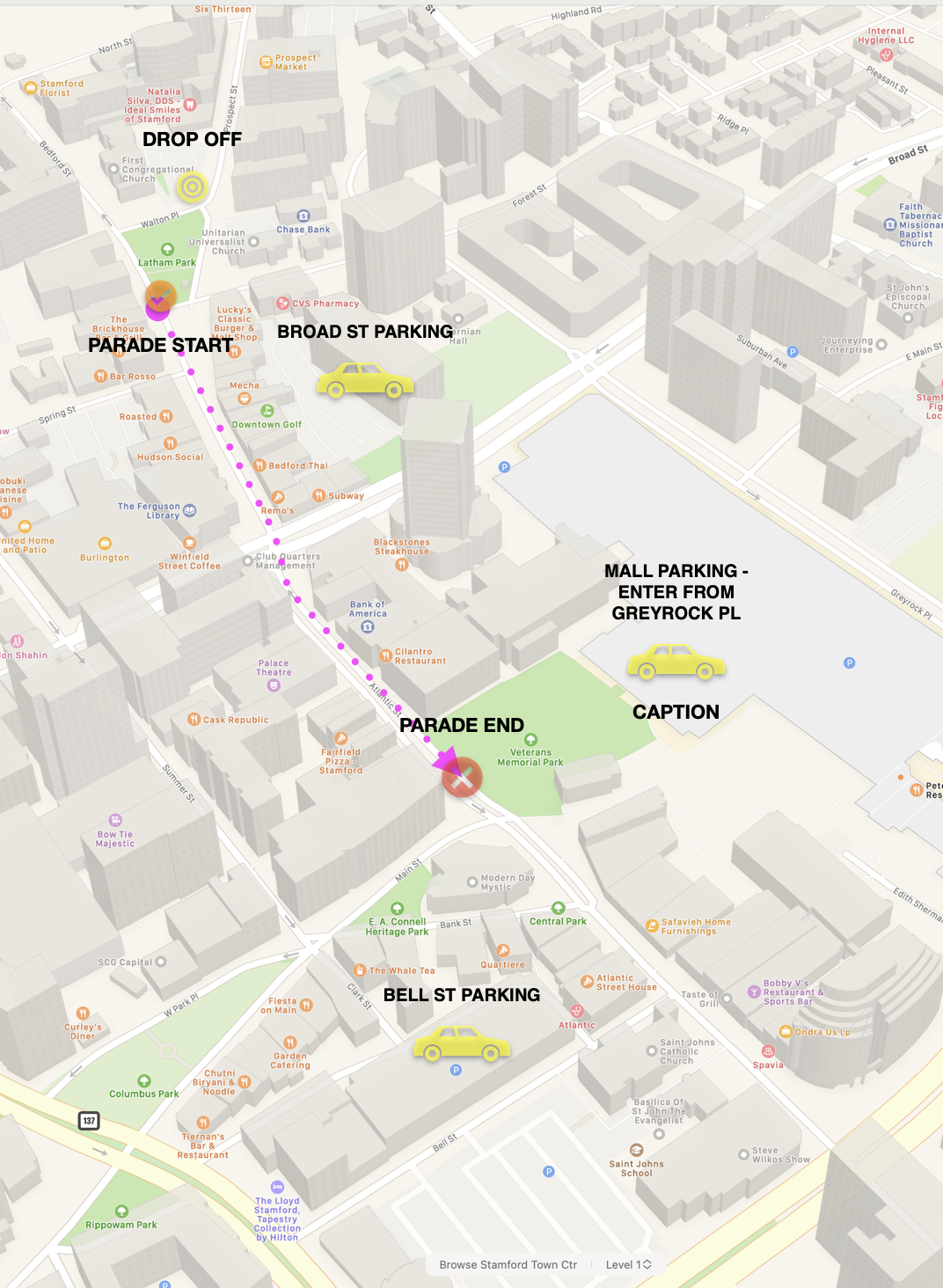 11:30 am -
13 June
.
Parade
starts at Latham Park, proceeds south on Bedford St, across Broad Street, south on Atlantic St to Veterans Memorial Park. The Grand Marshals are the Gold Star Families who will ride in a trolley if unable to walk.
12:00 am -
13 June
.
Memorial Day Ceremony
at Veterans Memorial park. Actual start time will be contingent on the ending of the Parade. Folding chair seats will be available to veterans who do not wish to sit on the built in park seating. A port-a-john will be available at the parade start and at the park. Check the Stamford Advocate for event advertising and articles in the next few days. The city has a
webpage
dedicated to the parade and ceremony
here
. Check as things may change.