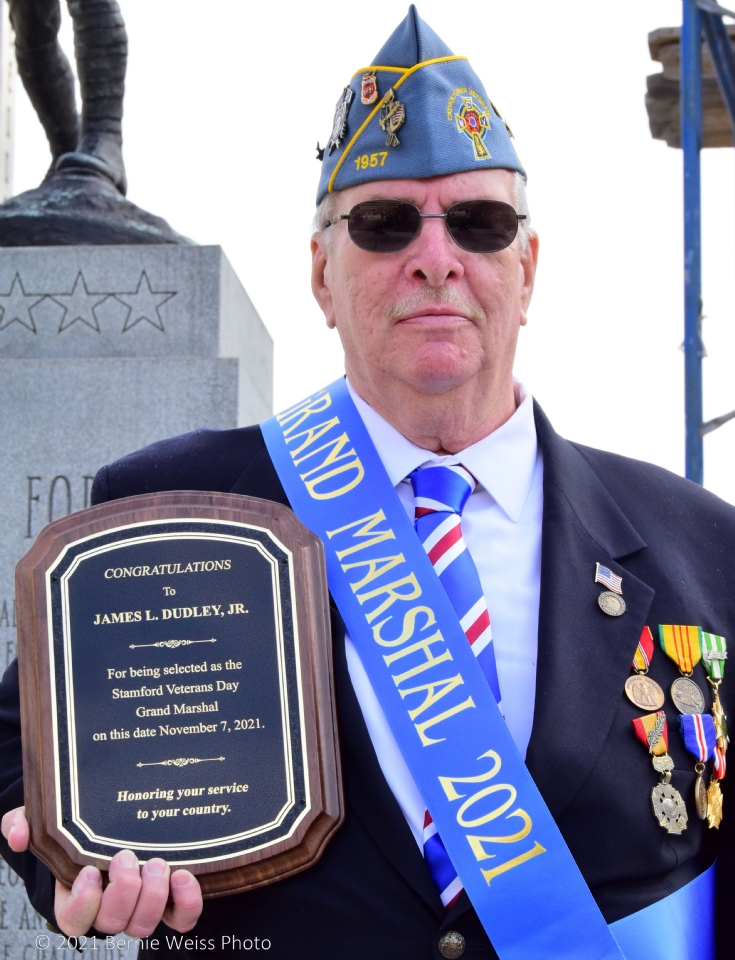 Click here for the Veterans Day Event flier.
News 12 Coverage click
here
.
Stamford Advocate article click
here
.
Ceremony Video click
here
.
Updated with new Trolley Pick up location! Click on images for larger version.
Veterans Mass - Saturday, November 6, 2021
at Saint Mary of Stamford Parish located at 566 Elm St, Stamford, CT 06902. Please wear your Class A uniform with white gloves. There is no dinner afterwards as the church basement was flooded during a recent storm and needs refurbishment.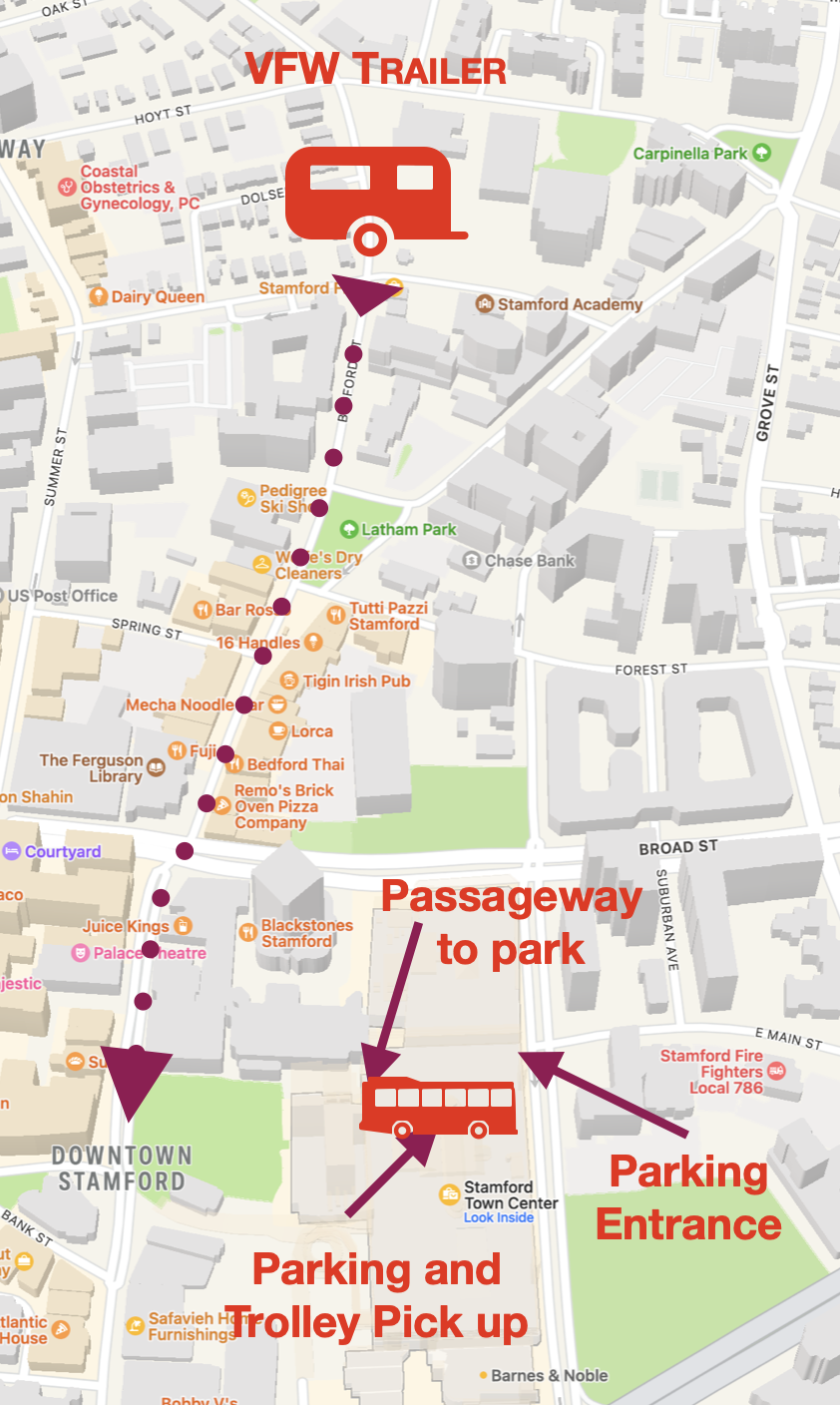 Veterans Day Parade - Sunday, November 7, 2021.
Please assemble no later than 11:30 am at the parade start. Please wear your Class A uniform, military uniform and at a minimum clothing that identifies you as a veteran. Starting point for the parade is North and Bedford St.Parade Route
The VFW trailer will be parked on Bedford St near the new police station and available to all veterans who need a ride. Reference the line up and parade route diagrams. A port-a-john will be available at the parade start

A trolly will be available to pick up veterans from the Veterans Memorial Park to the start of the parade. Event parking is in the Stamford Town Center on Level 3 (see diagram). You can then walk through the passageway to the park where the trolly will be parked on Atlantic St. This will limit the amount of walking by limited mobility veterans.

The mall Level 3 entrance is off of Greyrock place at the intersection of E Main St. Drive straight ahead and park near the mall exit to the park. The trolley leaves promptly at 11:00 am.Trolley Pick Up
James L. Dudley, Jr., our Junior Vice Commander and Navy veteran will be the Grand Marshal. See his bio below.
The weather should be good for Sunday calling mostly sunny, with a high near 56°.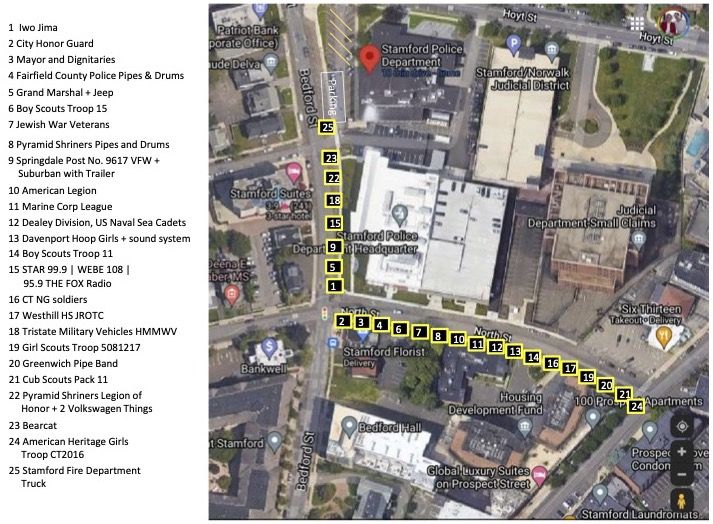 Memorial Day Ceremony - Sunday, November 7, 2021
at Veterans Memorial park following the parade. Actual start time will be contingent on the ending of the Parade. If you are going just to the ceremony, plan accordingly. Folding chairs will be available to veterans who do not wish to sit on the built in park seating. A port-a-john will be available at the park. Check the Stamford Advocate for event advertising and articles in the next few days. The city has a
webpage
dedicated to the parade and a live stream can be viewed
here
. Check back often as things may change.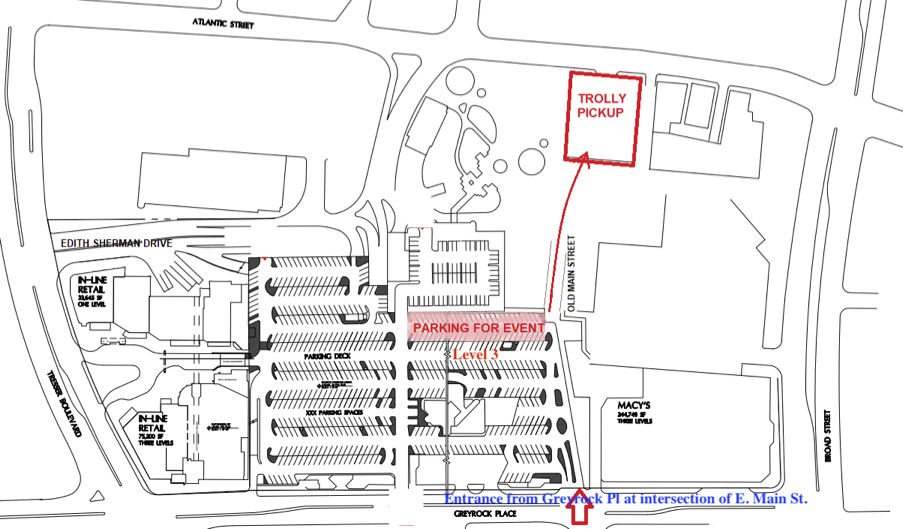 1
1th Hour Ceremony - Thursday, November 11, 2021
, 11:00 am at St. John's Park at the corner of Main St and Tresser Blvd. Please wear your VFW cap at a minimum. Parking may be available at the Eagles Club.
Springdale Post 9617, Veterans of Foreign Wars
2021 Stamford Veterans Day Parade Grand Marshal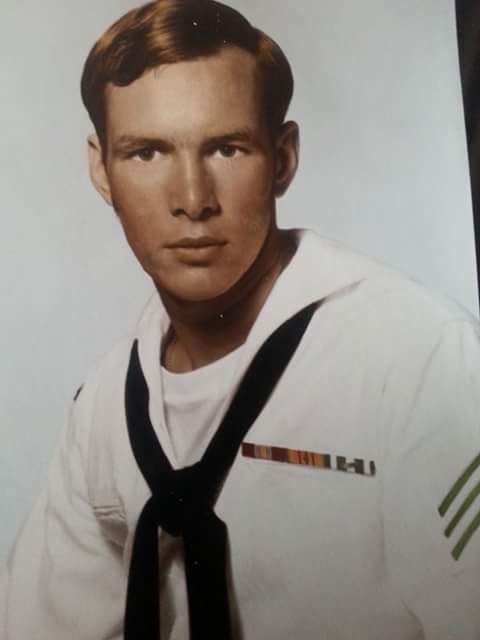 James was born on December 29, 1951, in Stamford Connecticut growing up on the East Side. He attended Newfield, Rogers and St. Mary's elementary schools, Burdick Middle School and in 1970 graduated from Stamford High School. James was also a cadet in the Young Marines program at Naval Reserve and Training Center on Magee Avenue. The Young Marines is a national youth program for boys and girls, focused on leadership, citizenship through community service, self-discipline, and living a healthy, drug-free lifestyle.
He enlisted in the U.S. Navy at Stamford's military recruiting station on Atlantic Street. His draft notice arrived on the same day he took his oath of enlistment. James took the initiative and showed his patriotism by enlisting instead of waiting to be drafted. He entered the delayed entry program and began active service on November 19, 1971. He attended Navy Recruit Training (Boot Camp) in Great Lakes, Illinois. Upon graduation from boot camp he attended Aviation Fleet Prep school in Millington, Tennessee to earn his Airman designation. He was then ordered to serve in USS Saratoga (CV-60) which was stationed at Naval Station Mayport Florida. USS Saratoga (CV-60), was the second of four Forrestal-class super-carriers built in the 1950s. Saratoga was the sixth U.S. Navy ship, and the second aircraft carrier, to be named for the Battles of Saratoga in the American Revolutionary War.
Initially destined to work on the flight deck, Jim was immediately reassigned to be a bridge lookout and later becoming lookout team supervisor during patrols off the coast of north and south Vietnam including the Golf of Tonkin. The safety of the ship and the personnel on board depend on the lookout. By seeing things and reporting them quickly and accurately, they might prevent the crew's having to swim the cold waters of the North Atlantic or the shark-infested waters of the South Pacific. James mastered the use of "Big Eyes" (an enhanced version of binoculars) and the sound powered phone. The key phrase for all lookouts is BE ALERT!
On November 28, 1972, Airman Dudley was on lookout duty when he witnessed the crash of an A-6 Intruder aircraft just after takeoff from the catapult. Commander Charles Ernest (pilot) and Lieutenant Grady Jackson (bombardier-navigator) from Attack Squadron 75 (VA-75) launched on a strike mission. Unbeknownst to them, a radar box was left unfastened in the cockpit, loosened and lodged itself against the pilot's control stick. James witnessed the aircraft uncontrollably climb up and then head back towards the ship. He saw the bombardier-navigator eject but the pilot did not. James believed that the pilot saved the ship and potentially his life by staying with the aircraft desperately and successfully crashing it in the water on the starboard side. James assisted with the search and rescue operations of LT Grady as the lookout from the bridge. During the Vietnam War, Jackson (who later became an admiral) received two Silver Stars along with eight Distinguished Flying Crosses and other combat awards.
Shortly after Jim's arrival to Mayport, the aircraft carrier deployed to Vietnam. On 11 April 1972, Saratoga sailed from Mayport en route to Subic Bay, and her first deployment to the Western Pacific. She arrived in Subic Bay on 8 May and departed for Vietnam the following week, arriving at "Yankee Station" on 18 May. Before year's end, she was on station in the Tonkin Gulf a total of seven times: She had been reclassified as a "Multi-purpose Aircraft Carrier" (CV-60) on 30 June 1972. The ship was deployed for over 10 months of combat duty where Saratoga aircraft flew over 800 combat strike missions against targets in North Vietnam. During deployment James was part of a damage control team that assisted in putting out a fire in the Combat Information Center. Donning an OBA (Oxygen Breathing Apparatus), he help put out the flames until his oxygen was exhausted. To this day James has a difficult time remembering all the details but certainly his efforts averted the fire getting out of control. Saratoga departed "Yankee Station" for Subic Bay on 7 January 1973. From there she sailed for the United States via Singapore and arrived at Mayport on 13 February 1973 where she joined the Atlantic Fleet.
Upon returning to Mayport, James converted from Airman to Seaman and changed rate to Ship's Serviceman (SH). Ship's servicemen are responsible for managing and operating all shipboard retail and service activities. These include the ship's store, barber shops, laundry and tailor shops. They play a large role in the morale of the ship. James was supervisor in charge of the ship's convenience store, uniform shop, stereo shop and barber shop. He was also a member of the underway replenishment team that coordinated the transfer of supplies and fuel from other Navy ships, side by side. On one such replenishment, Jim was performing his job during a minor collision with a tanker that was transferring fuel. Luckily no one was hurt. Upon discharge, he attained a rating of Ship's Serviceman Petty Officer Third Class (E-4). During his time in the Navy, James visited Vietnam, the Philippines, Singapore, Hong Kong, Spain, Portugal, Italy, Turkey and Cuba.
His awards include: Vietnam Service Medal, Vietnam Campaign Medal (with 1 Battle Star), Cold War Service Ribbon, Navy Unit Commendation, National Defense Service Medal, Vietnam Gallantry Cross Republic of Vietnam, and the Connecticut Wartime Veterans Service Medal. USS Saratoga was awarded the coveted Battle Efficiency Award or "Battle E" while James was onboard during the combat deployment to Vietnam.
After his honorable discharge from the Navy on August 8, 1975, he used his GI Bill veteran educational benefits to attend Norwalk Community College and earned an associates degree in mass communications. He worked while attending college and continued his education at the University of Connecticut but was unable to continue as work became a priority.
James worked in Stamford for many years. He started out at Caldor Department Store where he was also the shop steward for the United Food and Commercial Workers (UFCW) Local 888. The UFCW then hired him full time, working out of Manhattan, to assist in creating collective bargaining agreements for other local unions in New York and Connecticut. He then became the store manager for the Gentlemen's Warehouse in Norwalk then Orange and afterwards worked for CUC (Comp-U-Card) International Inc., in Stamford and Trumble, where he managed call center operators and was in charge of customer service and training for 15 years. He then worked for Brandirect Marketing and managed their training departments and later for isolve.com, an online retailer, again as a training manager. He then held a temporary job with Triad, a rock crushing company in Stamford's Springdale neighborhood, where he ran the scale house. Lastly he worked for Cytec Industries in Stamford as security manager for 10 years before retiring.
James also had an exemplary career in community service to Stamford. He was a member of the Stamford Board of Representatives for 3 terms (6 years) and a member of the Stamford Auxiliary Fire Department. He served as board member for Catholic Family Services and Stamford American Little League. He was a member of Elks Lodge 899 in Stamford where he served as Exalted Ruler and was Elk's District Deputy Grand Exalted Ruler of the Connecticut Coastal District and Chaplain of Connecticut's Elk Association. The Benevolent and Protective Order of Elks is a fraternal organization whose mission is to inculcate the principles of Charity, Justice, Brotherly Love and Fidelity.
James Dudley is a life member of the Disabled American Veterans and member of Stamford's American Legion Oscar H. Cowan Post 3. He is a life member for the Veterans of Foreign wars and currently serves as Junior Vice Commander of Springdale Post 9617. He is the Commander of the Catholic War Veterans Kulka Brothers Post 1957 and sits as a board member on the Stamford Veterans Council. His contributions to veterans' events and causes in Stamford have been exemplary.
Jim married Deborah LaMotta in 1977. They have three children, Melissa, Christina and Sean, one granddaughter and a grandson on the way, both from their daughter Christina. They all still live in Stamford. Deborah, a graduate of the Fashion Institute of Technology, was former fashion designer of women's clothes that were sold at national retailers. Since then, Deborah has been running her own daycare center for over 30 years. Sean works for Voices of 911, Melissa for PetCo and Christina for CVS. James' father was a WWII U.S. Navy veteran as was his brother-in-law Ray Pagliarulo who served on the aircraft carrier USS Kearsarge (CV-33). Unfortunately, Ray passed away this year.
James still lives in Stamford with wife Deborah, he continues to serve the city and veterans causes every day.